For Press release
English version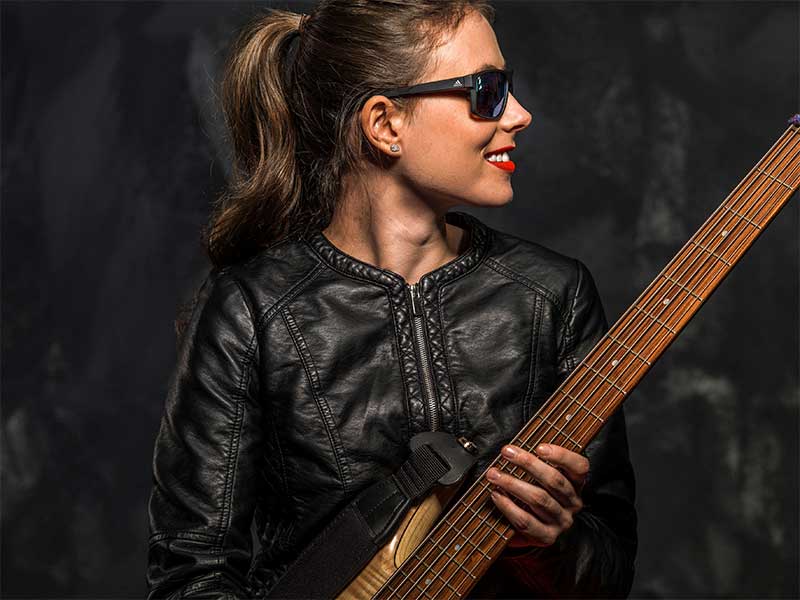 A multitalented musician you can´t force into a templet, that´s Ciara Moser. She was born in Ireland, raised in Austria and is currently based in Boston and was born blind Through a rare genetic defect.
"I can´t read music in the visual sense, so I absorb the music directly"

Ciara Moser
Ciara's initial access to music took place when she was barely 3 years old in Dublin, Ireland, when her parents took her to violin lessons conducted through the renowned Suzuki method.
Classical violin remained her main instrument for many years, alongside this she learned the viola, flute, classical piano, drum's and percussion. In various youth competitions her musicality came to the fore and was acknowledged. Already from her seventh year on, she was involved in many productions and thus gained in orchestral experience.
Ciara's first interaction with the bass guitar came about upon setting up her first band at the age of 14. A bassist was needed and Ciara found her true calling since then she has never looked back and the bass guitar has become part of her.
Having been accepted into the Pop BORG in Linz, she was able to focus her musical education on the bass guitar, giving her a solid foundation to expand her skills with the instrument. Ciara continued to seek out other external bass teachers with whom she could learn from and she also regularly attended many workshops mostly associated with jazz and fusion. Thus, began the path to professionalism with this wonderful instrument.
Ciara Moser is highly proficient in various styles and genres in band, orchestra, film and ensemble projects live and in the studio.
Beside international performances with artists such as multiple grammy award winner Danilo Perez in countries like Panama, Chile, UK and Italy, she completed her masters degree at the Berklee Global Jazz Institute where she was mentored by John Patitucci, Terri Lyne Carrington, Joe Lovano and many more. Additionally, she graduated with a bachelors and a masters with first class honors from the Ipop (institute for popular music) at the University for Music and Performing Arts, Vienna.
As a blind bassist, Ciara's mission is to inspire through music, break barriers, and show the world that disabilities are not limitations. Her vision is to be a world-renowned bassist, recognized for her exceptional musicianship and ability to inspire others to overcome challenges and pursue their dreams.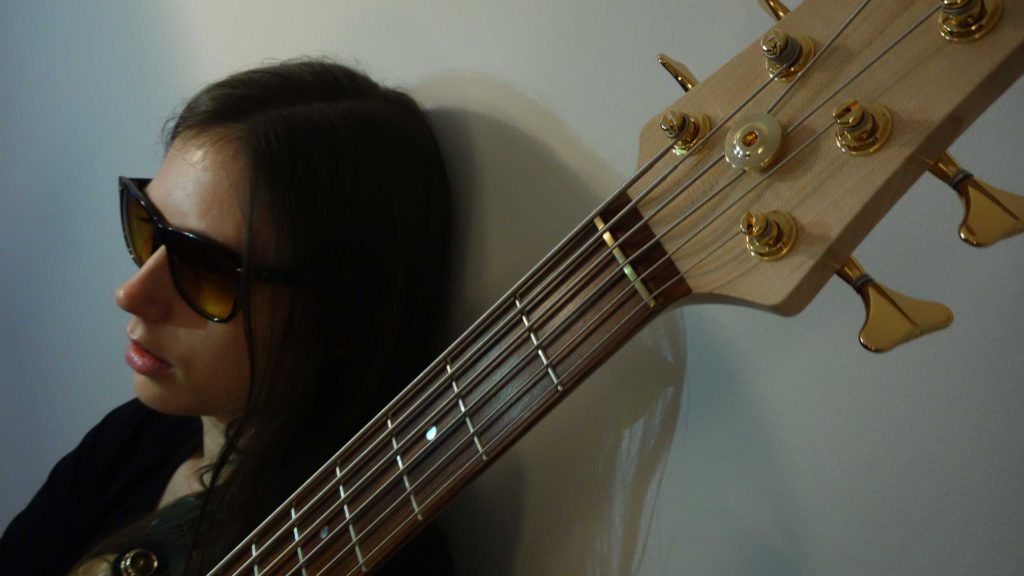 Nachrichtenauszüge