Ciara Moser – a professional bass player from Austria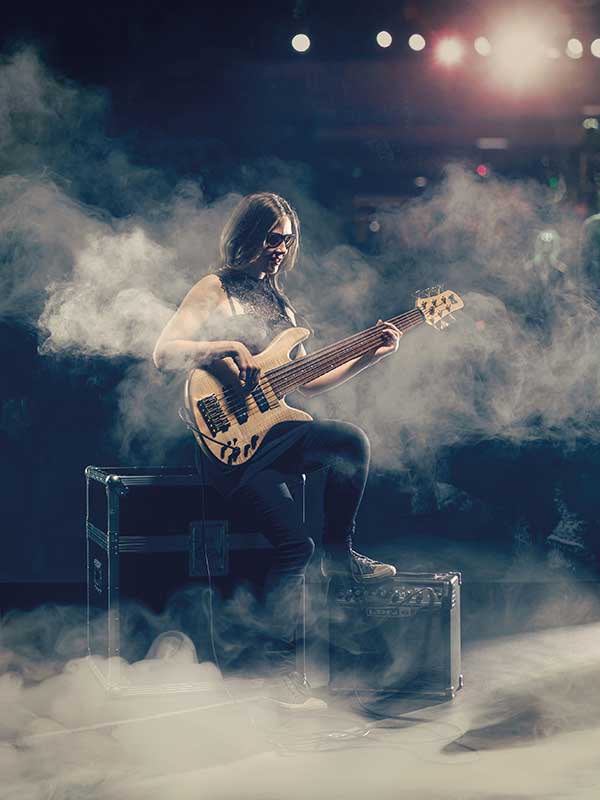 I can't read music in the visual sense, so I absorb the music directly and imprint it within.

Ciara Moser
Ciara was born 1996 in Dublin Ireland. As a multitalented blind musician playing several instruments she dedicated herself at the age of fourteen to her real love the bass guitar.
2014 she enrolled at the IPOP Department (Institute of Popular Music) at the University of Music and Performing Arts Vienna majoring in bass guitar. In May 2018 Ciara passed her Bachelor exams with first class honours. She is currently involved in various Band and Studio projects.
She also is one of the main protagonists of the documentation "FLOW" the principle of creativity, which is showing in Cinemas around Austria. The film shows lives of creative women in arts.
Ciara has taken part at the "Women's Sessions Performance Program" at Berklee College of Music, Boston USA July 6th to August 9th 2019. This is a special track for female musicians that addresses gender justice in the jazz community. Led by Grammy Award – winning drummer Terri Lyne Carrington and Rick DiMuzio
As of September 2019, Ciara will take up studies at Berklee College of Music, Boston USA.